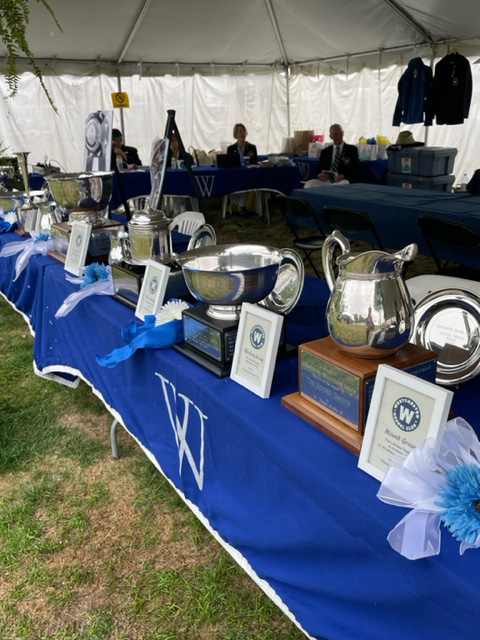 Westchester Kennel Club 2022 | Canine Chronicle
By Amy Fernandez
For decades, the East Coast canine scene has been defined by three signature events: Westminster, Westbury and Westchester. All three have earned lasting reputations for their elegant presentation and hyper-competitive entrees. At this point, only Westbury remains in its traditional location. Westchester has long been characterized by the beautiful Lyndhurst estate which is now the site of the Westminster KC dog show. Westchester moved to Jersey in 2010 but kept its traditional date of the second weekend in September. And like in previous years, it's the grand finale of a long weekend filled with specialties and collective exhibitions.
This year marked his 105e the event and past winners have included some of the most famous dogs in the history of our sport. The Scottie, Ch. Carmichael's Fanfare, won back-to-back Best In Show wins in 1963-64. She won Westminster the following year. In 1967 he went to another future Westminster winner, the Lakeland Terrier – Ch. Raie of Derryabah. Westchester appears to be an unusually accurate predictor of Westminster's future success. In 1976 he went to the Irish Water Spaniel Ch. Irishtocrat of Oaktree. Three years later, of course, the incomparable Bill Trainor led him to the breed's first and so far only Westminster Best In Show. The list goes on and includes Ch. Gretchenhof Columbia River (1973), c. La fille de Dersade Bobby (1975), Ch. The solitary dove of the register (1991), ch. Condor de Salilyn (1992) and Ch. Parsifal Di Casa Netzer (1996). This is just a sample.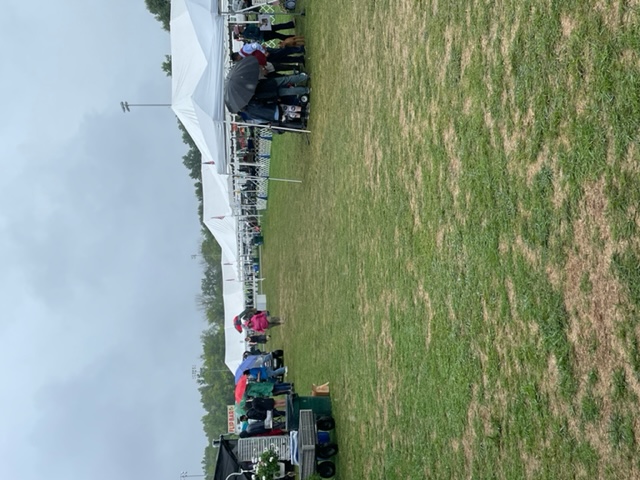 This year Westchester was unlucky to finally get the rain that had been predicted all weekend. He appeared first thing Sunday morning. The entry, just under 1400, was down a bit from last year's 1567 dogs and the weather certainly contributed to a few absentees in that total. On the other hand, supplier participation had returned to its pre-Covid combat form and overall everyone seemed more than happy with their volume of business over the weekend. And that makes sense. North Branch Park is a charming site; it is spacious and accessible. However, despite ample parking, there was a parking bully patrolling the grounds doing his best to make life miserable. And that's not the kind of thing that encourages future participation.
Several supported specialties and entries pumped adrenaline into the overall number, but even that support was a bit spotty. For example, the Vizsla Club of Greater New York drew a fine 62 entry while the Delaware Valley Weimaraner Club drew 22 in regular competition and seven sweep entries. Here are the other totals:
West Highland White Terrier Club of Greater New York – 22 entries
Irish Terrier Club of Greater New York – 11 entries
Knickerbocker Bull Terrier Club -13 entries (with UK judge Peter Blair at the controls)
New York Boxer Club – 21 in regular competition and 6 in Sweeps
Pug Dog Club of Greater New York – 21 in regular competition and 4 in Sweeps
Nutmeg Club of Portuguese Water Dogs – 3 entries
Knickerbocker Standard Schnauzer Club – 20 entries
Chow Chow Club of Greater New York – 21 entries
Long Island Doberman Pinscher Club – 48 entries
Staffordshire Bull Terrier Club of America – 53 in regular competition and 7 in sweeps
Meadowlands Cavalier King Charles Spaniel Club – 22 entries
Garden State Bearded Collie Clan – 35 in regular competition and 17 in Sweeps
Garden State's Pembroke Welsh Corgi Club – 19 entries
Predictably, Westchester reliably drew big entries in Goldens (55), Labs (29), Whippets (28) and Ridgebacks (36). And of course, congratulations to this year's BIS winner, the Doberman GCHS. Ch. Alcher TMac Witchcraft versus Gentry.
All in all, despite the rain and the tyrant in the parking lot, it was a wonderful day. Let's face it, it's impossible not to have fun at a dog show. The club deserves our recognition for making this possible.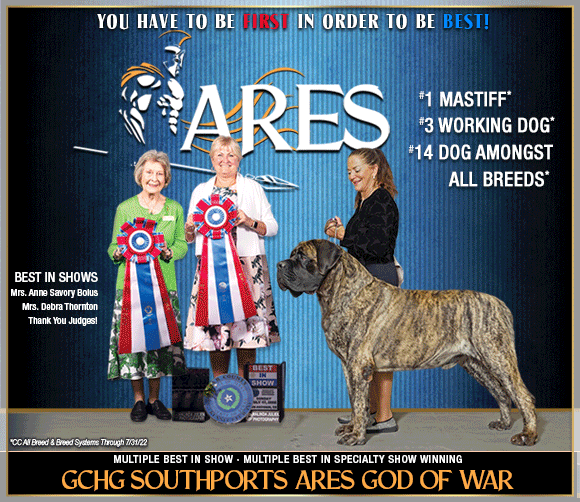 short url: http://chroniquecanine.com/?p=245142
Posted by admin on September 13, 2022. Filed under Current Articles, Featured. You can follow any responses to this entry through RSS 2.0. Comments and pings are currently closed.