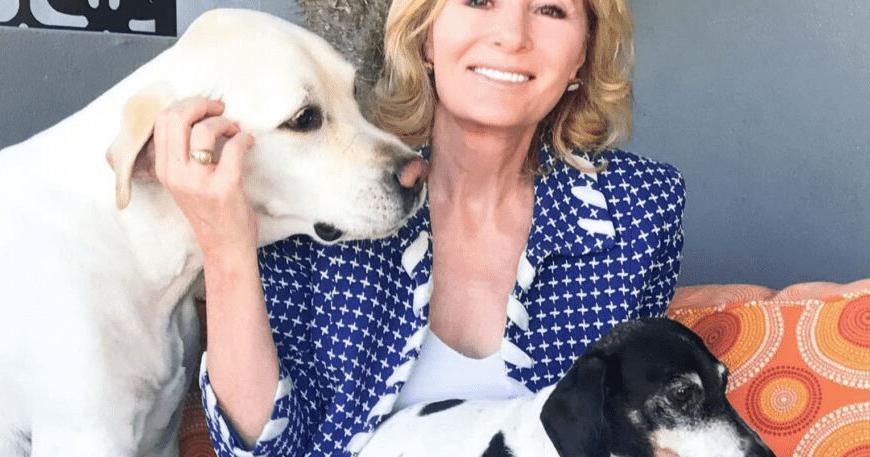 registry helps pet owners cope with canine cancer diagnoses | New
When pets are diagnosed with cancer, pet owners may not know what to do or where to turn for help. As veterinarians try to provide them with information about prognosis and treatments, these pet owners are often left with feelings of fear and sadness.
Pets have become beloved members of families and daily parts of their lives, especially since the height of COVID-19.
Dr. Theresa Fossum, board-certified veterinary surgeon based at Carefree, is part of an effort to create a registry and index that will provide valuable information to pet owners, veterinarians and researchers.
The National Canine Cancer Registry and Canine Cancer Care Index will provide resources for pet parents and medical records for veterinarians, academics, insurance companies, and food research companies and pet medications.
Although there are a number of European registries focusing on cancer in humans and companion animals, there has been a lack of them in the United States. This new registry and index has been designed to provide important tools needed to advance canine cancer care.
Fossum was interested in developing a Texas and national canine cancer registry when she was on the faculty at Texas A&M University 12 years ago. However, she said the technology was not yet available for this type of registry.
"We didn't have the technology that would allow us to extract information from electronic medical records without veterinarians having to re-enter the information," Fossum said. "They were going to have to enter the data twice and it was not feasible. Vets don't have time to do that.
Fossum, CEO of Epic Veterinary Specialists and CEO and co-founder of Dr. Fossum's Pet Care, said technology has finally caught up to the point where this type of electronic record is possible.
The advisory board responsible for this registry is made up of oncologists and veterinarians from across the country. Dr. Craig Clifford, medical oncologist, co-chairs the council with Fossum.
To start the process, the council commissioned a Gallup survey of more than 3,500 dog parents, conducted in March to better understand the issues. The survey helped the council get an idea of ​​the high incidence of canine cancer; the belief of dog parents that there must be more treatment for canine cancer; their reluctance to have their pets undergo cancer treatments due to financial concerns, side effects and the age of the animal and the prevalence of anxiety, depression, mental health issues sleep and work absences for pet owners facing a diagnosis of canine cancer.
"One of the things we learned from that is that while in general we try to do a good job of communicating with landlords, those who have to deal with a devastating diagnosis like cancer, we need more resources for these people to reach whether they are mental health professionals or people who have had dogs with similar cancers," Fossum said.
During the survey, dog owners also expressed a desire for a national canine cancer registry to better understand cancers in dogs and their treatments.
Fossum said an important part of the registry's growth will be letting pet owners know.
"The more pet owners who know about the registry, who can talk to their vets, tell them about it, and allow us access to their records, the faster and better the registry will grow and the more valuable it will be," Fossum said.
The registry began with a review of over 30,000 anonymous canine records and information on over 800 canine cancer diagnoses, all of which were uploaded to a central database. The database has grown and will continue to grow as new information is uploaded.
The registry's online website is divided into different sections for pet owners, veterinarians and partners. The registry and index will provide important data on canine cancer, particularly on the prevalence of canine cancer in certain breeds, ages, sexes or geographic locations. Fossum said she hopes the registry will be used in a variety of ways by veterinarians and researchers, including finding participants in research studies.
"Interestingly, people are very willing to put their dogs into studies," she said. "They do it, first, because they want to help other dogs. Any information we learn will. And then the other thing is they want to help people.
According to Fossum, dogs often have tumor types similar to humans, including lymphomas in the lymphatic systems, osteosarcomas in the bones, and melanomas in the skin and mouth. For this reason, research on dogs with cancer can often be applied to humans.
"Dogs are an incredible model for treatment. Cancer is just one of them," Fossum said. "One of the issues we have is that we're moving from mice to humans…Dogs are a much more predictive animal model."
Dog cancer prevalence information can also help researchers understand if there are environmental factors affecting people and animals in a certain area.
"We can see that there is more cancer in dogs in a particular region of the country than what we are used to," Fossum explained. "That would tell us there's something causing more cancer in dogs, and that they live in the same environment as people, so maybe we should check that out."
The index and registry were co-sponsored by herbal prescription company Jaguar Health, health data organization IVEE and global health communications agency TogoRun.
Veterinarians and pet owners can upload dogs' medical records to the website. They can also send information about resources for pet owners, such as support groups.
The Canine Cancer Registry and Canine Cancer Care Index are available at takechargerregistry.com.