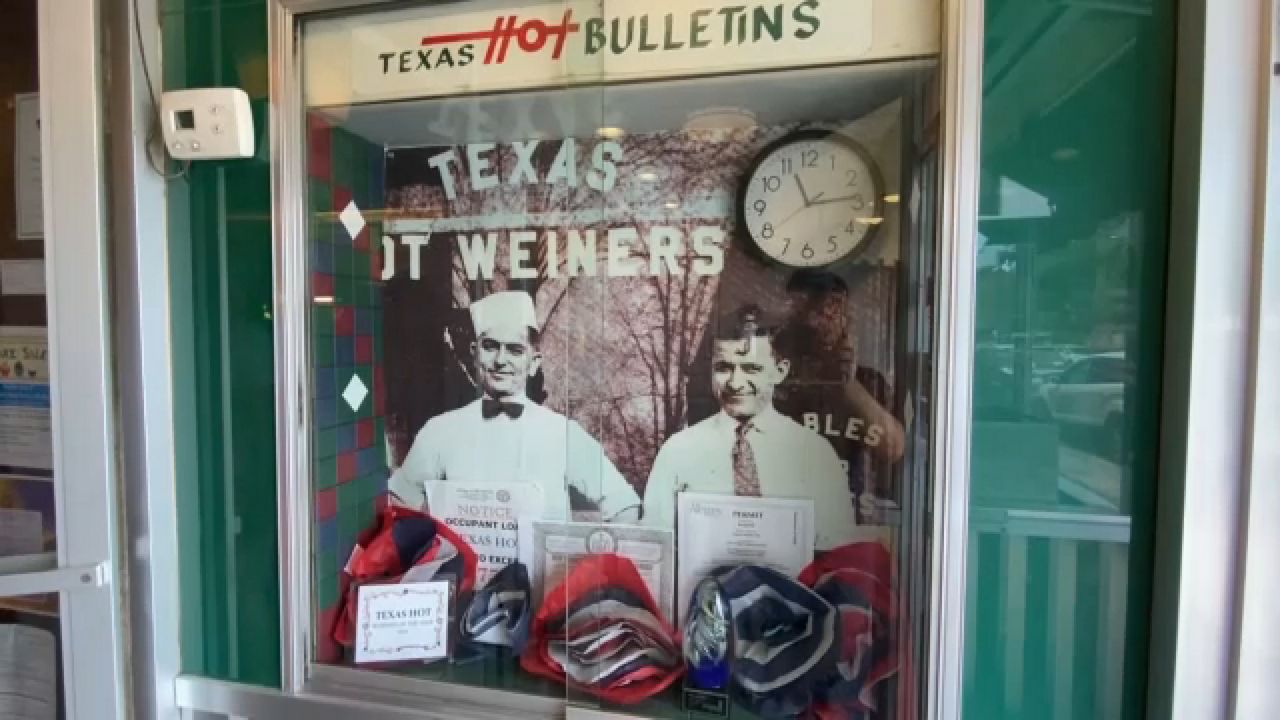 NY honors long-standing businesses with historic registry
BUFFALO, NY – Owning a business isn't easy, especially during a pandemic and the current economic climate.
Today, 100 long-standing businesses in New York that have remained in business for decades are honored and have been added to the state's new Historic Business Preservation Registry.
One such company, in Allegany County, has been serving customers for over a century.
A menu favorite that restaurant co-owner Mike Raptis says has kept Texas Hot in Wellsville serving customers since November 1921, just over 100 years ago.
"There happens to be a photo we enlarged of the original owners," Mike said. "It's George Raptis on the left and Jim Rigas on the right."
And at the front of the restaurant, the grill, where passersby can glimpse a story in the making.
"Better than being in the back with no windows," Mike said. "You can see what's going on and you also enjoy your working day here."
In recognition of its century-old tradition, Texas Hot was recently listed on the state's newest Historic Business Preservation Registry.
He was one of 100 designated across the state, so far.
"It's a wonderful honor to receive," said Mike. "It's where people come, people talk, people like to socialize."
Mike's father, second-generation owner Jim Raptis, 92, took over the business from his father, before handing it over to Mike in the 1980s.
Jim, equally proud of the state recognition, rejoices that the company has come a long way from humble beginnings to now being part of the state's legacy.
"We sell about 5,500 hot dogs a week, out of six," Jim said. "So we're quite proud of the fact that we come from almost nothing."
"When you walk in there, it's like stepping back in time," said New York State Senator George Borrello. "I just think it's a testament to that family and the hard work."
Borrello recently presented the restaurant with the distinction. He says state lawmakers passed a law a few years ago creating the Parks, Recreation and Historic Preservation Registry to recognize businesses that have survived over time.
"Not only are these milestones, but this is an incredible achievement for businesses that are not only surviving, but thriving here in New York State," Borrello said.
Mike is now grooming the fourth generation to take over the centuries-old tradition.
"It just makes you smile knowing that we've been around for so long, done such a wonderful job, and continue to give 100%," Mike said.
The restaurant is hosting a centennial celebration July 7-9 and all events are free.
This was just the first round for the registry, as the state seeks to expand it.
To be considered, the company must be at least 50 years old and be nominated by an elected head of state.
Other companies on the register include Fancher Chair in Jamestown, C&S Companies in Syracuse, Jackson's Bakery in Rochester, and B. Lodge & Company in Albany.
To see the full list of businesses on the list, Click here.