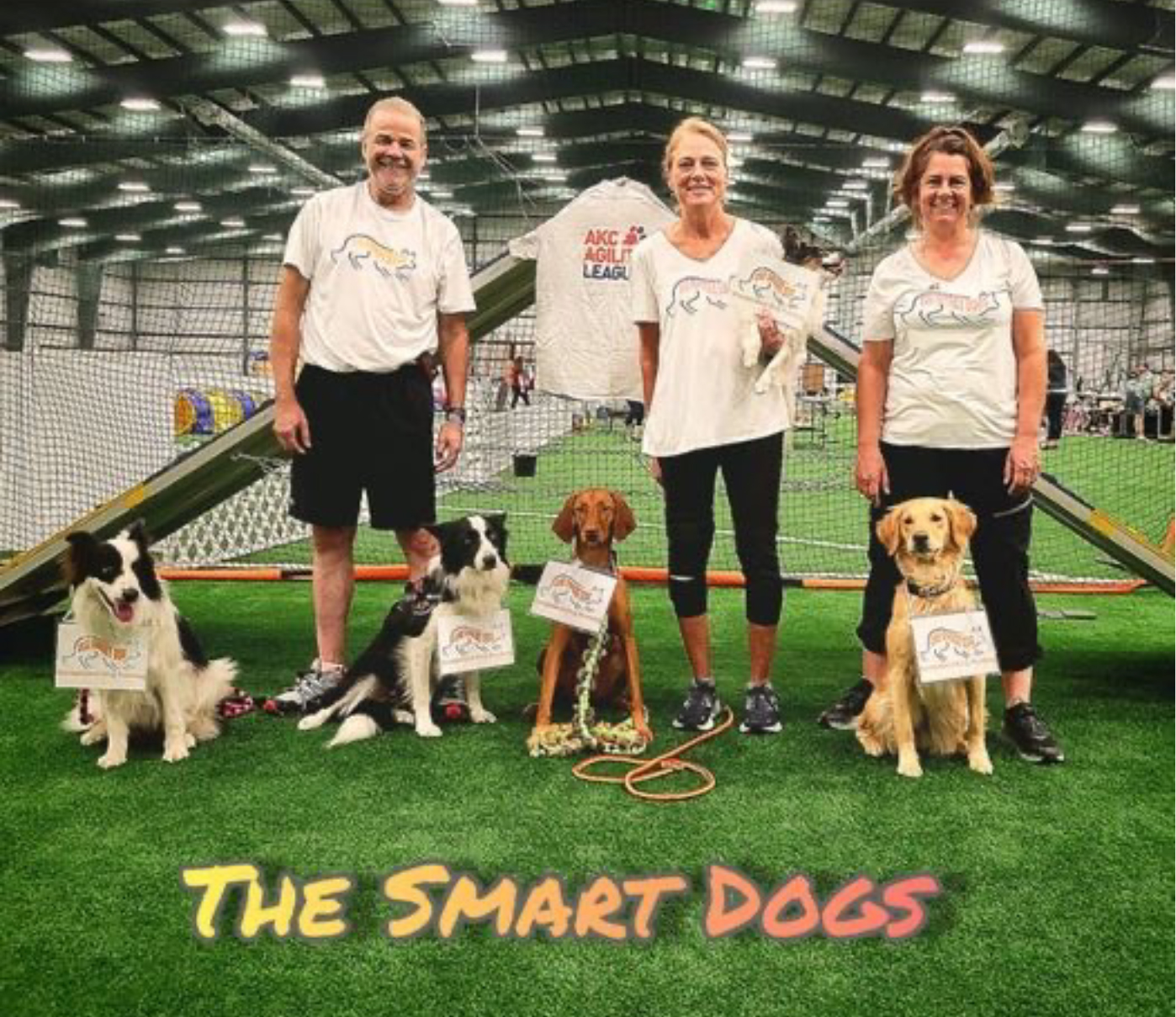 AKC Announces Inaugural AKC Agility League Season Winners
The American Kennel Club (AKC®), the world's largest purebred dog registry and governing body for canine sports, is pleased to announce the winners of the AKC's inaugural season Agility League.
AKC Agility League concluded its pilot season, which ran from May 30e to August 21stand named the League's first season champions, with winners announced in national teams, regional teams and individual dog classes.
"The first season of the Agility League was a success. The driver groups said they had a great time working as a team and trying out the new courses," said Penny Leigh, Agility League Program Manager. "We would like to thank the groups that participated in the pilot project with such enthusiasm and provided us with such valuable feedback. We look forward to our fall season and working with more teams on this fun program.
The best winning national team is smart dogs, sponsored by One Smart Dog Training Center in Selville, Ohio. Team Captain Mark Solinger competed with his Border Collies, Jumpstart's Scarlet And Gray CD BN RN FDC OA AXJ MFB BCAT CGCA CGCU TKN ATT VHMA VHMP and AGCH MACH6 Rav'Nleigh's Knee Deep In The Hoopla CD BN RI FDC MXS2 PDS MJC2 PJD PJDP MFB2 TQX T2B6 DCAT CGCA CGCU TKA.
The other members of the Smart Dog team are:
Papillon, AGCH MACH4 Domino's Insurgent Of Wolfcreek RN MXB2 PDS MJG2 PJS MFG TQX T2B5 CGC TKN and Leslie Myers
Vizsla, Panacea Something like that from Wolfcreek RN MX AXJ MFB CGC TKN and Leslie Myers
Golden Retriever, Trifecta's Grateful It's Not A Race But A Journey MX MXJ MJB CGC TKI and Leslie Garofalo
The champion reserve team is Half Moon Bay Mavericks, sponsored by Half Moon Bay Dog Sports of Half Moon Bay, California. Team Captain Marcy Mantell competed with Shetland Sheepdog Ululallaluna Space Jam AX AXJ XF.
The other members of the Half Moon Bay Mavericks are:
Pumi, Daeira MX MXJ MXF from Mayalu and Christine Brew
Parson Russell Terrier, White Cosmopolitan MX MXJ and Yukari Nishimura
Australian Cattle Dog, Scotswood Teak Me Home AX OAJ NF and Millie Lee
Australian Shepherd, Made Of Stardust AX AXJ MXF FCAT by Slipstream and Katrina Parkinson
AKC Agility League Regional Team Champions:
Alaska – 40 Below – Let's Go!, Tanana Valley Kennel Club sponsor
Hawaii – 'lli'o HA'A, sponsor of the Hawaiian Association of Agility Managers
New England – AK9C All Stars, sponsor American K9 Country (NH)
Mid Atlantic – Pinelands Get Up & Groove, sponsor of Pinelands Dog Training Center (NJ)
South East – WestRover Q Crew, sponsor of WestRover Agility School (AL)
central south – Twisted Sisters, sponsor Kate's Place (OK)
Center-North – The Smart Dogs, sponsor One Smart Dog (OH)
rocky mountain – Lookout for Colorado!, sponsor of Lookout Agility (CO)
western – Half Moon Bay Mavericks, sponsor of Half Moon Bay Dog Sports (CA)
Regular winners of the AKC Agility League:
The first in their height categories (8″, 12″, 16″, 20″ and 24″ respectively) were:
8″: AGCH MACH4 Domino's Insurgent Of Wolfcreek RN MXB2 PDS MJG2 PJS MFG TQX T2B5 CGC TKN, Papillon, Leslie Myers (The Smart Dogs – OH)
12″: MACH Safranne's Silver Sails Anchor Down MXB MJS PJD MFB T2B3 DJ CGC, Poodle, Beth White (First in Flight – NC)
16″: Daeira MX MXJ MXF of Mayalu, Pumi, Christine Brew, Half Moon Bay Mavericks (CA)
20″: T/K Ikon OA OAJ , Border Collie, Caitlin Ascher (Watch out Colorado! – CO)
24″: Steely Dan AX AXJ, Border Collie, Liz Blasio (Watch out Colorado! – CO)
24C: CH MACH5 Elachies Ewe Can't Mistake My Darkside MXS2 PAD MJB2 PJD DE DM HDM, Border Collie, Amber McCune (AK9C All Stars – NH)
Favorite AKC Agility League winners:
The first in their height categories (4″, 8″, 12″, 16″ and 20″ respectively) were:
4″: GCHB CH AGCH MACH5 Trinity's Kailani Grace MXG2 PDS MJS2 PJS MFG TQX T2B5 FCAT CGC TKN, American Eskimo Dog, Jennifer Crisman (WestRover's Q Crew – AL)
8″: GCH CH MACH4 PACH2 Diavolino's Il Re Leone RA MXC MJG2 MXP5 MXPS MJP9 MJPG PAX2 OF CGC, Italian Greyhound, Jennifer Graves (Windy City Weavers – IL)
12″: CH Cinnabar Beyond Hi Gear MX MXJ XF T2B, Shetland Sheepdog, Leslie Saito ('lli'o HA'A – HI)
16″: Epic CD RN MX MXJ MJB XF, Border Collie, Caitlin Ascher (Warning! Runs in the Family!! – CO)
20″: Fly'N Hi's Win'N Vin Diesel Fast N Furious MX MXJ XF, Golden Retriever, Lauren Sanchez-Susman (Attention Colorado! – CO)
For more information on the AKC Agility League, or to register for the fall season, visit https://www.akc.org/akc-agility-league/ or contact [email protected]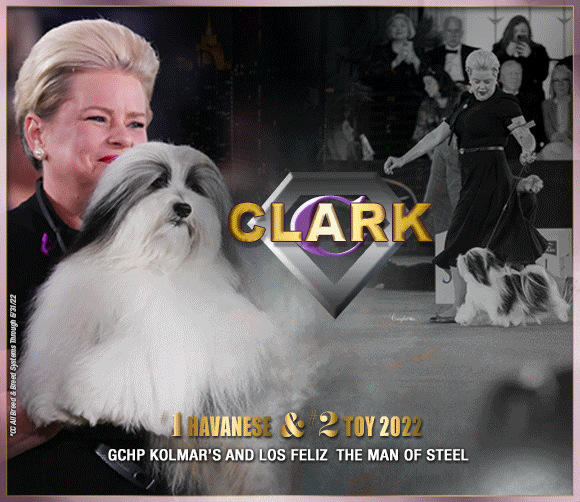 short url: https://chroniquecanine.com/?p=244630